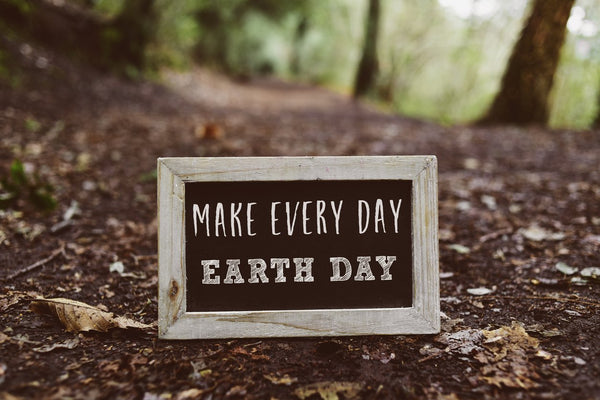 Earth Day Every Day
It's April 22nd, the day that over 193 countries celebrate conservation and environmental protection. But how did it all begin? The way most activism begins: with a disaster.
The Beginning
The first Earth Day was held on April 22, 1970 in response to many major environmental disasters at the time. With the publication of Rachel Carson's A Silent Spring in 1962, a watershed moment began, initiating a shared consciousness for human impact on our planet. But it took almost a decade to turn that consciousness into a movement. When a devastating oil spill off the coast of Santa Barbara killed nearly 3,500 seabirds and marine wildlife in 1969, Wisconsin Senator Gaylord Nelson decided to channel the public outcry into a movement, and Earth Day began.
The Big Question
Why does it take a disaster to make us do the right thing? Don't get us wrong, at Solar Us Shop, we love any chance to celebrate our beautiful planet, but we think Earth Day shouldn't just be a day, it should be a lifestyle. After all, that's why we're here - to help you make environmentalism a way of life!
The Lifestyle
Obviously, we love solar! Coal power plants are the largest producer of carbon emissions plus other toxic emissions, and, each year, America alone spills over one million gallons of oil into waterways. Solar is completely clean and can combat the pollutants of coal and oil. We know what you're thinking, "Okay. Yes solar is great, but buying a panel is a big commitment."
We think you can easily make the commitment with our solar panels, but don't worry you can start small. By simply replacing electronics around your home with solar powered versions, you can make a positive impact.
Need some examples? What about replacing those old holiday lights with solar powered string lights or updating your landscape lighting with our solar powered garden lights, security lighting, or fence post lights.
Instead of plugging your cell phone in every night to charge, you can use a small solar panel to charge up your device. And remember, recycle those electronics after you replace them! 
Of course, implementing solar power is not the only way to make Earth Day happen every day. There are many ways, both big and small to reduce your environmental impact. We encourage you to do your research and make changes that suit your lifestyle.
If you see solar, and even wind, fitting into your green lifestyle, Solar Us Shop is always here!