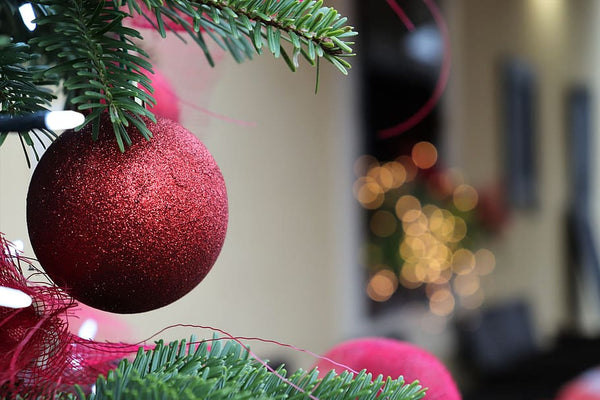 Holiday Gift Ideas for the Outdoorsman or Environmentalist in Your Life
While everyone loves the outdoors, most holiday shoppers have at least one special person on their list who seems to love the natural world a bit more than everyone else. Whether it's a love of camping, hiking, hunting, photography, bird watching, or any other outdoor activity, environmentally inspired gifts can be a great, thoughtful gesture for men, women, and children alike. 
The Top 10 Gifts for Outdoor Men and Women 
At Solar Us Shop, we are always on the lookout for the next eco-gadget or environmentally-friendly gift that can help bring joy to people's lives as a useful product that keeps the health of the planet in mind. For this holiday season and for many to come, we've developed this list of our top ten personal favorite gift ideas for the outdoorsmen or environmentalists in your life.   
1. Shoes
Although it doesn't take much to enjoy the outdoors, a good pair of shoes is the best way to get out there and experience nature firsthand. Whether you're looking for a tough pair of hiking boots, a lightweight pair of open-toed sandals, or anything in between, shoes that are built for the outdoors are a practical gift that will certainly go to good use. 
2. A Solar Powered Battery Charger
Second only to essential footwear, nearly every outdoorsman will also need some extra battery power from time to time. A solar-powered battery charger is a great way to charge up mobile devices on the go, with the free infinite power of the sun to keep things electrified along the way, free of charge. As most battery chargers are also able to power up with wall sockets and USB ports, the possibilities are endless to keep phones, cameras, GPS devices, tablets, and more electrified while enjoying the great outdoors. 
3. Snacks
Speaking of fuel, we guarantee that you've never met an outdoorsy person who will refuse a good snack. While not necessarily a traditional gift, snacks are usually the first gifts to be enjoyed throughout the holidays, and there are many great products that taste as good outdoors as they do on the couch. For men, women, and kids of all ages, outdoor lovers are sure to enjoy a high-quality bag of trail mix, beef jerky, or even chocolate, whether or not it is shaped like a snowman is up to you. 
4. Reading Material
Just like a great snack, a good book or outdoor magazine is also the perfect gift for enjoying both at home and on the go. While there are plenty of classic novels about the wilderness (we're looking at you John Muir), there are also tons of interesting coffee table books and image-filled glossy magazines that can help convince anyone to take their next adventure with real photos, trip ideas, and endless inspiration. 
5. Solar Powered Holiday String Lights
While you're enjoying the holidays, why not give a gift that environmentalists will love to pull out year after year? With a set of solar-powered holiday string lights, you can decorate your favorite outdoor space with the bright colors of the season without having to worry about plugging into an electrical outlet. So not only can you take your decorations to camp with you, but you can also add them to your home without worrying about an unwanted holiday electricity bill in your future. 
6. Waterproof Accessories
No matter where you are in the world, it is always good to be prepared for a bit of weather. Waterproof accessories like drybags, rain jackets, and other protective measures are some of the most morale-saving pieces of equipment that money can buy. Whether you are looking for hunting or hiking gift ideas, there isn't a single person in the world who does not like to stay dry while enjoying the outdoors. 
7. Portable Camping Lantern
An absolute essential for both camping and simply hanging out in the backyard, a portable camping lantern is one of the most universally useful gifts for anyone who spends their time outside. While there are hundreds of camp lights to choose from, we always recommend a solar charging camping lantern for prolonged, sustainable use in the wilderness. 
8. A Hammock
Although many outdoorsmen and women crave adventure, just as many people will recognize that leisure is an important part of any great outdoor experience. With tons of size, material, and style options on the market today, a hammock can both fit in your backpack or be permanently affixed between two trees in a backyard. If you'd like to give someone the gift of relaxation, few gifts are better than an outdoor hammock.  
9. A Composting Kit
To throw a curveball late in the list, die-hard environmentalists may truly appreciate composting products as a holiday gift in the right circumstances. As a present that can take up a large amount of space, composting kits are typically reserved as gifts for people that either live together or have specifically already discussed the idea of finding more ways to go green. More than anything, composting kits make great gifts for gardeners with a little extra space on their property. 
10. Headgear
Since we began this list with a gift for outdoorsy people to wear on their feet, we are going to conclude with presents designed for people to wear on their heads. Specifically, we're talking about functional outdoor equipment like a warm winter hat, a wide-brimmed safari cap to block the sun, or even a bright battery-powered headlamp for evening illumination. As simple as it sounds, if you're ready to stop thinking about what gift to purchase, then you can't go wrong with a great hat for use in the outdoors.  
Other Great Environmental Gift Ideas
So there you have it: ten great gifts for any outdoors enthusiast. To include a bonus idea, we'd like to recommend the Zero Breeze Mark 2 Portable Air Conditioner as the perfect honorable mention for camping, boating, and any instance where you need to keep cool while enjoying the outdoors.
Although a bit more expensive than a hat or some snacks, the Zero Breeze Mark 2 is a gift for the whole family, and you can learn more about the product in our full review of the portable air conditioner here.
Thankfully most people who appreciate the environment are not too picky when it comes to gifts, and we've outlined some of the most functional and affordable items that any outdoorsman or environmentalist can appreciate and enjoy. 
For further inspiration, feel free to check out all of the
eco-friendly products in the Solar Us Shop
. Here, you can browse more gift ideas for your friends and family, or even find yourself the eco-friendly upgrade you've always been waiting to purchase.