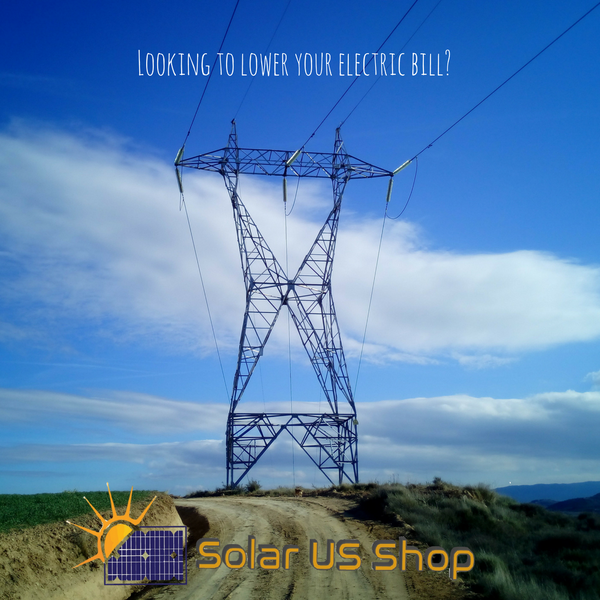 Lower Your Electricity Bill With These 3 Solar Products in 2017-2018
Every year homeowners with an eye on keeping a budget as well as building for a better future consider ways to save on energy. Apartment dwellers also do the same, especially looking for ways to reduce costs without sacrificing comfort. In the coming year, one of the first steps you can take to add energy-efficient lighting in your home is through the use of solar lighting outdoors.
Solar Motion Sensor Security Lights
Homes with security lights outside that operate only when turned on at night by the homeowner flipping the switch don't get the full benefit of having security lights at all. When considering solar lights that save energy, look for solar-powered lights that offer motion detectors. The homeowner doesn't have to even be at home for the lights to be fully operational.
Another feature to look for in cost-saving solar outdoor lighting is a product that can be easily mounted at the level you select. Placement along a garage wall, on a utility pole or outbuilding, or lower on a porch railing or near front steps will discourage intruders with bright light triggered by movement. Make sure that the placement receives plenty of direct sunlight during the day. Some products come with rechargeable backup batteries for cloudy days when there is little sunlight.
Protect your buildings with our popular Solar Powered Security Light. Using motion sensing technology this light is sure to keep you and your property safe!
Outdoor Lighting For Entertaining
If you already have solar security lights and you are ready to add some new lighting to your outdoor system that is beautiful as well as practical, consider products that add warmth and ambiance to your outside setting, such as a solar chandelier. These products can be mounted in gazebos or walkways and add beautiful and functional light without added energy costs. Look for products that will stay lit for the evening hours (you don't want the lights going out during an outdoor soiree) and again, look for products that are easily installed and can withstand rain and sun exposure.
Solar industry is growing in popularity, and according to the U.S. Solar Foundation, the solar industry added $84 billion to the US GDP in 2016. More and more homeowners every year are looking for ways to save money on utility bills (and reduce their carbon footprint) by adding solar products to their existing home systems.
Even just a few outside lights to replace electric porch lights, driveway lights, or lights for a garage or outbuilding adds up over the course of a year. If you have an outdoor space that you use regularly to entertain guests at night, the savings will be obviously even more.
Check out our favorite solar powered hanging chandelier light. This light is sure to impress your guests and provide your gazebo or porch with excellent lighting! 
Wait. Is There a Hidden Cost?
After your initial investment in purchasing a solar lighting product, the power of the sun is free. If you do the installation yourself, then you save that money also. (If you've never used solar power before, here's the bottom line description: a photovoltaic system (PV system) is a power system designed to supply usable solar power by means of photovoltaics, making energy from sunlight.) So the answer is no, there isn't a cost to the utility company because the energy comes from the sun. If you have questions about a product you are considering, just ask the company who is promoting the brand you like. They will be happy to answer questions about using solar power lighting to save money on utility bills.
Holiday Lighting
Holiday lights can be expensive. Some online sources estimate that the cost of running outdoor lights all season long (all the month of December) could cost $200 to $400. The actual cost depends on how many strands of lights there are, how energy efficient they are, and how long they stay on. You don't have to look at online videos of enormous holiday lighting displays to think about how much those people are paying for the joy of making kids (and adults for that matter) happy at the end of the year.
This upcoming holiday season, why not make the sun your solar energy partner for lighting the way for your holiday party or festive occasion? Save the expense of holiday and seasonal lighting displays and put the savings into something extra to eat or drink for the party.
You won't have to compromise on beauty, and the holiday lighting solar choices abound so you can be creative.
Check out our wide selection of gorgeous Holiday lighting options here. With multiple colors and variants available you'll be sure to "WOW" the neighborhood with your Holiday decoration display!