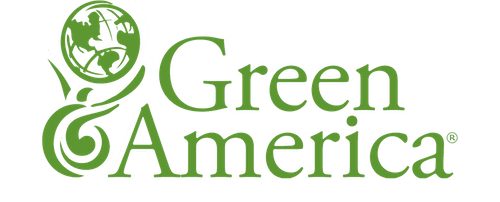 Solar Us Shop Becomes Green Business Certified!
IT'S OFFICIAL!
Solar Us Shop is pleased to announce to our customers and viewers we were recently awarded with Green America's Green Business Certification and Seal. This coveted certification is awarded to small businesses with a commitment to positive and social environmental change. The Green Business Network is a distinguished set of companies who promote environmental sustainability and the green economy through the services they offer and the facilities they operate. Please be sure to check out Solar Us Shop's Green Business Network page when you get a chance!
To be selected for Green America's Green Business Certification, businesses must take part in an assessment to ensure compliance with Green America's high standards for the community, labor, and environment. Green America certifies businesses in a multitude of different industries using industry-specific assessments.
Green America's standards for Green Business Certification include:
Environmental Responsibility in the way a company sources and manufactures products, and runs their facilities and operations
Social Equity and the commitment to strong practices benefiting the well-being of its workers, customers, consumers, suppliers, and ultimately the greater community
Accountability for a company's work to continually improve and operate with complete transparency in every facet of the company's business
We are thrilled to let you know of this news! Please share in our excitement, as this is an award we couldn't have received without you, our amazing customers, team, and viewers. Thank you all for your continued support! We promise to continue in our commitment to promoting sustainability. Together we can truly make a difference in taking care of this beautiful planet of ours and promoting renewable energy technology into the future. As always, be on the lookout as we continue offering you the most innovative products including solar panel kits, solar panel inverters, solar landscape lighting, and home wind turbine generator kits.
Cheers!
The Solar Us Team
Solar Me. Solar You. Solar Us!
About Green America's Green Business Network®: 
Green America's Green Business Network® (GBN) is the 1st network of socially and environmentally responsible businesses anywhere in the country. Since 1982, GBN has led and innovated in the green business and social enterprise industry. It is home to both rising social and eco enterprises and to the most established green businesses around. GBN provides the tools, information, and consumer base to help small green businesses and social enterprises thrive in today's competitive green marketplace. Learn more at www.greenbusinessnetwork.org.
The Green Business Network is a program of Green America®, the nation's leading nonprofit organization working to build a green and just economy.
To learn more about Green America's Green Business Certification, visit
http://www.greenbusinessnetwork.org/green-business-certification/
To learn more about Green America's Green Business Standards, visit
http://www.greenbusinessnetwork.org/green-business-certification/green-business-standards/