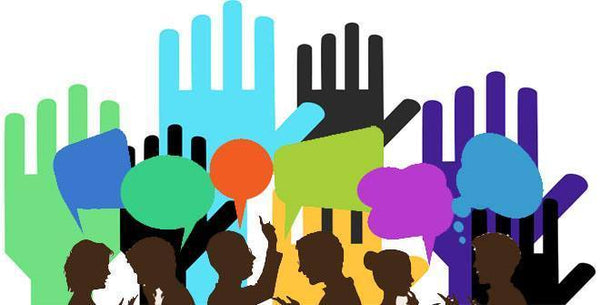 Taking a Look at Public Opinion on Green Energy
What is public opinion on renewable energy?
Renewable energy is not the political wedge it once was. A new poll by the Pew Research Center found 79 percent of U.S. adults favor developing alternative energy over fossil fuels. Another recent post-election survey found 81 percent of those polled want more clean renewable energy. Of those polled, 81 percent said they'd support government action accelerating the shift to renewable energy. Over half of the respondents supported strong government action, while an 83 percent majority favored private market to drive the transition.
The shift in public opinion is most starkly felt by right-of-center voters, who are starting to recognize the economic incentives of renewable energy and the promise of energy independence. Renewable energy is becoming even more affordable than fossil fuel derivatives, and is poised to create hundreds of thousands of new jobs and a thriving market sector.
As far as public opinion goes, renewable energy is no longer a point of public contention. As president of the Conservative Energy Network Mark Pischea writes for the The Hill,
"In other words, clean energy, especially innovation brought about by smart market-oriented policies, has gone from a losing issue in Republican circles to something conservative candidates can run on — and win."
Across the political spectrum, the new Pew poll found that a majority of people favor developing alternative energy over fossil fuels. Even a close majority of conservative Republicans favor it. A majority of people believe government regulations are needed to scale renewable energy, but opinions on how renewable energy should be implemented differ along party lines: Democrats favor government regulation to encourage renewable development, while Republicans prefer fthe ree market to drive the transition.
Though the ways and means of getting there differ, it's clear that everyone is a fan of renewable energy. Opinions for expanding fossil fuels and nuclear differ across party lines, but nearly everyone agrees that solar and wind should be expanded. Even conservative Republicans support more solar, with 80 percent wanting expansion of solar farms.
Support for clean energy is a North Star of commonality bridging the precipitous left-right divide. Even traditionally fossil-fuel supporting Republicans favor expanding renewables over coal. It's time for right-of-center elected officials to start listening to their constituents' demands for clean energy.
"The clean energy economy isn't the future — it's here now," writes Pischea. "Voters recognize that innovation in the energy sector is sparking local investment, creating local jobs, and growing the tax base of local economies. It's critical that our elected officeholders listen to their constituents — and support policies that open energy markets to more competition from clean energy sources like wind and solar that will drive job creation and economic growth, ensuring both a bright economic and clean energy future."
Even states in the Coal Belt, support for renewable energy doesn't fall too much from non-coal states. A 2017 report by the University of Michigan and Muhlenberg College found that 26 percent of those polled in states with a coal industry strongly supported phasing out coal, compared to 31 percent in non-coal states.
The people have spoken, and renewable energy is what they demand. It's time for representatives to respect the wishes of their constitutes and provide pathways to attaining what the vast majority of people want: Clean energy now.
At Solar Us, we take pleasure in being able to provide you with affordable small scale renewable energy applications! Thanks for stopping by and be sure to tune in for future articles regarding applying renewables to your life!