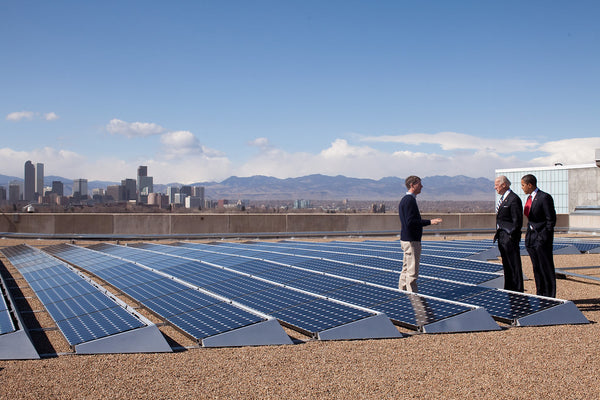 The Future of Solar Energy in the United States
The future is solar-powered, or at least that's what it may look like here in the United States. And while we certainly still have a long way to go (and an enormous amount of red tape to cross) Solar Us Shop is happy to be a part of the renewable energy revolution, primarily powered by the sun, wind, and water. 
In this article, we take a look ahead at solar energy's potentially leading role in the future of United States electricity generation.
Our Current Reality
In 2020, nearly one-fifth (19.8%) of the electricity generated at a utility-scale level nationwide was powered by renewable energy resources. A slowly rising percentage in the country's energy portfolio, the top two renewables in 2020 were wind and hydropower, which accounted for 338 billion and 291 billion kWh generated, respectively.
At a distant third place, solar energy still remains far behind hydro and wind, with an estimated 91 billion kWh generated at the utility-scale level in 2020.  In this 91 billion, the large majority (88 billion) came from photovoltaic (PV) solar, with thermal solar, also contributing 3 billion kWh to the total.
Thankfully, unlike natural gas, coal, wind, and hydroelectric power, solar energy has the distinct advantage of small-scale generation and onsite consumption potential.
So while you won't see many coal-fired power plants in your neighborhood, the residential and commercial solar panel boom is beginning to reshape the way electricity is created and used around the world. 
Amounting to nearly half of the nationwide utility-level solar generation in 2020, small-scale solar systems produced approximately 42 billion kWh of electricity in the same year. Here, small-scale systems, also known as microgeneration, are defined as less than one megawatt (MW). 
Solar Energy in the 2020s
Nicknamed the Solar+ Decade by the Solar Energy Industry Association (SEI), many are hopeful to see the continued growth of solar development throughout the United States.
Things are looking good too because to kick off the decade, the United States Department of Energy released the Solar Futures Study to research the technology's role in the transition to an emission-free electric grid. 
In the study, the Solar Energy Technologies Office (SETO) and the National Renewable Energy Laboratory (NREL) concluded that solar power could potentially supply 40% of US electricity by 2035 and 45% by 2050.
When substituted for natural gas, coal, and other fossil fuels, the transition to solar would dramatically help decrease current and future carbon emissions that are contributing to climate change. 
Why is solar energy becoming more popular?
With emission-free electricity generation, solar is seen as a great choice to support the decarbonization and large-scale electrification goals of a future with cleaner energy.
As solar can be generated anywhere the sun is shining, private electric vehicles and full company fleets can potentially be powered by large-scale solar and storage.  
In fact, studies have shown that meeting the estimated national demand for electricity in 2050 would only require 0.5% of the land in the contiguous United States to be used for power generation.
While it is certainly not that simple, the potential of widespread solar power becomes even more apparent when considering its ability to generate power on rooftops, uninhabitable land, off-shore, and more. 
When evaluating new solar installations against coal and natural gas development, future decarbonization costs can be completely mitigated by solar's long lifetime of emission-free generation.
Alongside support policies (like net metering), material cost reductions, and available incentives, solar power has enormous potential to continue its accelerated growth in the United States without increasing electricity costs for consumers.
What's holding it back?
Of course, there is a lot more to developing solar energy than just putting panels on a roof. If the grid of the future includes more widespread generation, then reliability and resilience will be key in also adding the storage, flexibility, and transmission expansion necessary to accommodate the distributed power production.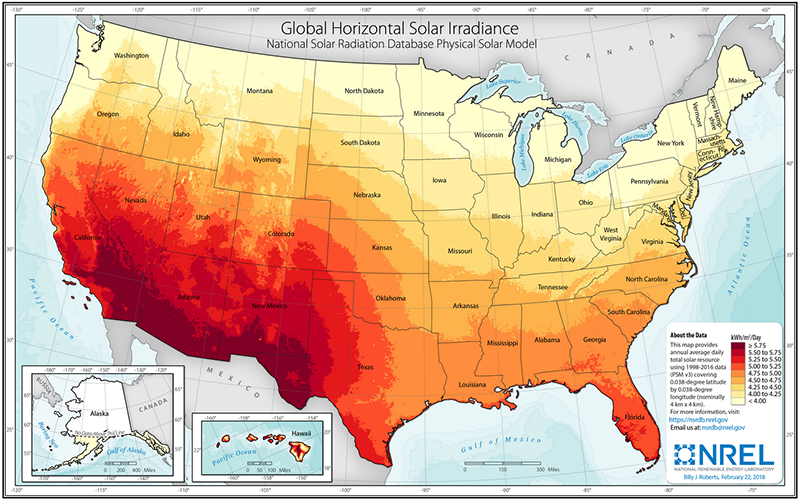 Unfortunately, solar also has a highly variable energy production rate, which makes it difficult for large-scale deployment in areas with varying sunlight hours throughout the day, season, and year. Alongside intermittent production, batteries are also absolutely necessary to support a solar-only community.
To make this a reality, new storage technologies must be continuously researched and tested to improve efficiency and affordability. 
Looking Forward 
With the current growth of the solar energy industry in the United States, supportive infrastructure initiatives can only stand to help boost the technology forward.
To meet the bold decarbonization goals of 2030 and 2035 set by various entities, intentional action and development are absolutely necessary to stop both the effects of climate change and rising energy prices in their tracks. 
The Solar+ decade earned its nickname because it is going to take solar "plus" a lot of other things to efficiently develop the best possible energy grid.
Thankfully, new solar installations and storage will help create and maintain jobs in many different industries, including financing, construction, manufacturing, customer service, and more. By working together through thoughtful collaboration, solar can certainly have a bright future in the United States. 
Learn more with Solar Us Shop. 
Stay up to date with renewable news and gadgets in our solar power blog, where we dive deep into other important topics. If you were unfamiliar with any of the terms or technologies used in this article, feel free to consult our solar energy FAQ for more helpful information.