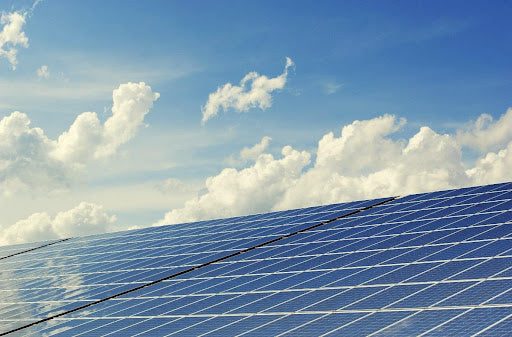 The Most Exciting New Solar Power Technologies in 2021
Solar power has always had exciting prospects. When it was first developed in 1954, the idea of gaining electricity from the sun was quite revolutionary. Three or four years later, solar panels were being used to power some of the world's first satellites. It's now becoming commonplace to see solar panels on rooftops. But as 2021 marches on, there are still many more exciting solar technologies to look forward to.
Adaptable Building-Integrated Photovoltaics (BIPV)
Not everyone likes the way solar panels affect the appeal of their home. Unfortunately, properties with traditional features can often appear mismatched with this innovative technology. However, BIPV is providing the means of seamlessly integrating solar energy with any home. Solar power roof shingles or tiles are virtually indistinguishable from their clay or slate counterparts. Solar tiles generally have a slightly lower efficiency level of up to 20% compared to 22% for traditional solar panels. But their aesthetic appeal could influence many homeowners to overcome their doubts and finally switch to solar energy. Solar capability can also be incorporated into window frames, facades, and skylights. Unexpected benefits of using BIPV solar energy can be increased soundproofing and insulation.
P
ractical Solutions with Floatovoltaics
Photo by JACK REDGATE via Pexels
Solar panels that float on water were first introduced in a Napa Valley vineyard in 2008. Sunny California proved an ideal location to showcase the advantages of floating solar panels. It's a cost-effective system particularly with the cooling effect of the water. It enables the panels to operate with a 10% increase in efficiency. Large-scale floating solar systems are being installed in many industrial applications. But now, 'floatovoltaics' are beginning to have many benefits for the residential market. If you have an outdoor swimming pool it will need regular cleaning to remove surface debris. But you can avoid tedious hand-skimming with a robotic water skimmer powered by solar energy.
Imaginative Uses for Solar Energy
Solar panels are no longer confined to rooftops. Miniature versions are becoming popular for all kinds of objects. Compact solar panels are now available for many items including portable firelighters for igniting your outdoor barbecue. You can even have a miniature air conditioning unit you carry around. Solar skins are thin outer layers with a printed design that disguise solar panels without reducing performance. They are useful for making an array of solar panels blend into your surroundings. You can now use a folding solar panel to recharge your smartphone or tablet. When it includes a solar skin with a unique design, it adds fun to the practicality of using solar energy. And imagine how stylish you could look wearing clothing made of pliable solar fabric. It's already in use for awnings on buildings. There are also window drapes that provide increased thermal insulation while saving money on heating. There are also plans for incorporating solar energy into tents and other camping gear.
Illumination Powered by Solar Energy
Some of the greatest advancements in solar energy has been in lighting. It's now being used for cost-effective streetlamps along busy highways. But nearer home, you can use solar lights to illuminate your own backyard. The main advantage of solar-powered lighting is it doesn't require tangled wires or connecting to the grid. You simply install your light fittings and let the sun provide the energy. However, seasonal temperatures can affect the performance of your solar lights or rooftop panels. During the winter months, cool or freezing temperatures prompt solar panels to produce around 50% less energy than in the summer. But amazingly, the panels actually perform more efficiently. You can often find your outdoor solar lighting provides up to eight hours of use even in the winter.
Reducing Carbon Emissions with Solar Energy
Photo by Pixabay via Pexels
Reducing carbon emissions is now a global priority. And today's most futuristic solar energy development is in the automobile industry. Converting to electric vehicles is rapidly increasing. Many of the new automobiles look remarkably cool. They can also be powered for much less than with electricity taken from the grid. Installing a solar energy residential EV charger enables you to recharge your vehicle overnight. It uses stored electricity that's supplied by solar panels on your roof.
Conclusion
Solar power is always exciting. It's a technology that never stands still. There are always new inventions and developments that can make your life easier. It's possible to supply a whole house or car with cost-effective electricity gained from solar power. But it's also the miniature items such as lighting, Smartphone chargers, or pool skimmers that are making an impact. They are directly practical, great fun to use, and they can help save money.
Author Bio:
This article was written by Martin Desmond of Wizer Energy. Martin and his team provide comprehensive Commercial PV Systems installation services across Ireland.