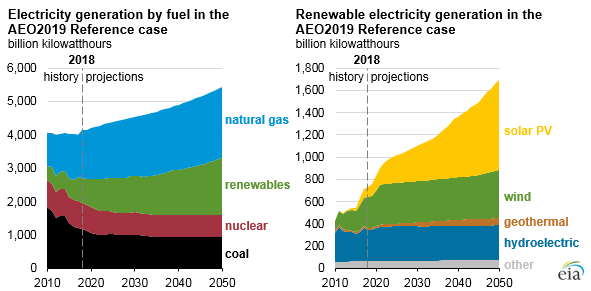 A Look at the U.S. Solar Energy Industry Amidst COVID-19 Pandemic
Dual challenges of tariffs, coronavirus prove resiliency of U.S. Solar
Solar energy has a bright future. As of 2019, the United States employs nearly 250,000 solar workers, up 5,600 jobs from the prior year. The U.S. solar sector has seen an explosive 167 percent increase over the past decade, with employment gains five times faster than the rest of the economy. Solar produces 1.8 percent of the nation's electricity, and is the fastest growing renewable energy source in the nation. A large factor contributing to surging growth is offshored production of affordable solar panels. Solar has become an essential asset in American energy companies' portfolios, but the majority of installed panels originated overseas.
Then 2018 happened.
On January 22, 2018, the Trump Administration announced a 30 percent tariff on imported solar panels and cells to stimulate domestic solar production.
Instead of encouraging domestic production, the tariff has arguably done more harm than good. Immediately after the tariff was announced, U.S. energy companies froze or canceled $2.5 billion in new installations. Thousands of new and existing jobs were also reportedly lost. A 2019 market analysis reported 62,000 U.S. jobs and $19 billion in investments lost as a result of the tariff. In contrast, only one billion dollars of investment has been made by U.S. producers wishing to take advantage of the tax breaks.
The tariff has resulted in 10.5 gigawatts of new solar projects canceled, enough to power 1.8 million homes and reduce 26 million metric tons of greenhouse gas emissions.
The tariff forces overseas companies to further reduce prices to compete in the U.S., making American-made panels largely uncompetitive.
The tariff may have put a bit of a damper on the record-breaking upward mobility of new net solar. It has spurred some job creation here in the states, but at the price of total new net solar capacity. But that hasn't stopped more than a few companies from bringing production back to the U.S. of A.
Seven solar companies manufacture the lion's share of panels made or assembled in the United States. These include:
However, these companies alone haven't been able to supply U.S. solar demand with American-made panels. Far from meeting demand, tariff results have been "mixed" according to a U.S. International Trade Commission report. Both domestic and imported panel prices are higher than they would have been without the tariff. Many U.S. solar producers slowed or halted production, with only one manufacturer steadily producing panels in the first half of 2019. The report found financial performance of U.S. producers steadily declined since tariffs were introduced in 2018.
Still, there has been a 2.3 percent employment increase in the solar sector in 2019. But solar advocates believe this number would be much higher had tariffs not been imposed.
"For the last few years, the data has been clear: U.S. solar jobs grow when trade restrictions decline," says SEIA CEO and president Abigail Ross Hopper. "Adding more than 5,000 new jobs is impressive given the policy environment, but we could be leaps and bounds ahead of where we are if it weren't for trade restrictions."
Growth despite unfavorable policy is a clear sign that the U.S. is ready for scaled solar development. Projections steadily climbed into 2020, and another good year of growth was anticipated.
And then came the coronavirus pandemic.
At the height of COVID-19, surveyed solar companies reported an industry loss of 65,000 workers in direct correlation with the coronavirus in contrast with the projected 50,000 new jobs during the first half of 2020. Thousands of projects have been put on hold. An SEIA analysis estimates a 38 percent drop in solar jobs in June compared to previous outlooks. This coincides with a 37 percent reduction in total new solar installations, with the United States only adding an additional 3 gigawatts of new solar capacity in the second quarter of 2020.
The 37 percent decrease in new solar is the loss of enough clean energy to power 288,000 homes and $3.2 billion in investments.
The solar industry appears to be undaunted. It still saw growth in the face of steep tariffs, and stands resolved to overcome the coronavirus pandemic as well. The SEIA is influencing a policy and market environment suited to creating more jobs in solar for those who have lost employment due to COVID-19. SEIA envisions solar comprising 20 percent of the nation's electricity generation by 2030, a vision they're calling "The Solar+ Decade."
The coronavirus is an invitation for the solar sector to step up to the plate. Says Hopper,
"The COVID-19 pandemic and the ensuing economic crisis have highlighted many vulnerabilities and areas in need of reform across our economy. But it has also provided an opportunity to build the future we need. As we look for ways to put Americans back to work, the solar industry stands ready to come back stronger than before and help lead our nation's economic recovery."
The dual challenges of the coronavirus and tariffs (which end next year) are unprecedented back-to-back challenges. Yet the resolve of America's solar producers and installers is unmoved. When the dust settles, solar promises to help put America back to work producing clean, affordable energy.