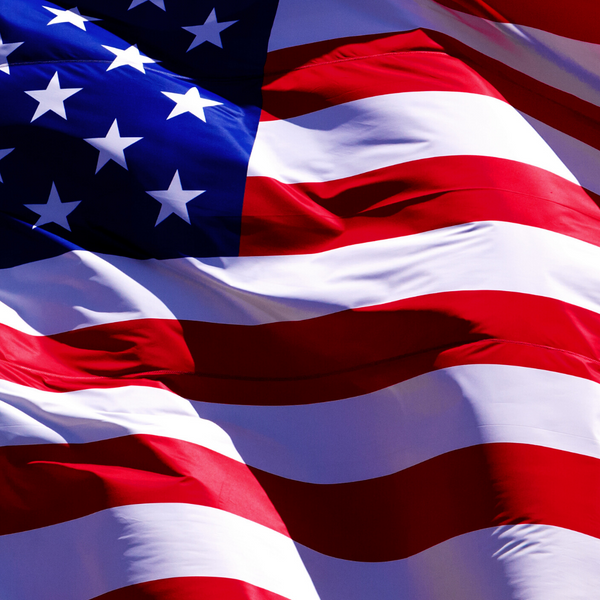 Made in America Wind and Solar Products
Greetings and best wishes from Solar Us!
We are not even half way through 2020 and this year has already been entirely forgettable. From the deaths of All-Time NBA great Kobe Bryant and Country music icon Kenny Rogers, to a global pandemic that has completely changed how we live our daily lives, who else is over 2020? We are right there with you. 
COVID-19, a deadly virus, has ravaged its' way across the globe and brought global economies to a stand still. Our world is and will be forever changed. At this time we would like to send our deepest condolences to those who may have lost loved ones or have personally been affected by this tragedy. As a small business, we certainly share in the struggles. However, we are committed to serving you throughout and beyond this health crisis. Please see below for how we plan to move forward. We are in this together!
Made in the U.S.A. Brands and Products
At Solar Us, we are committed to providing you not only the best deals on small-scale wind and solar products, but also by bringing you the highest quality items by hand selecting only the best products from companies who manufacture and ship their products in America. In fact, over 97% of the wind and solar products you see in our store come from American companies. This ensures our items arrive to you not only fast, but also in the greatest condition. Below we've listed some great American companies and some of their products we offer.
Solar Goes Green
Solar Goes Green is a manufacturer of outdoor solar lighting headquartered in Huntington, Indiana. Some of their product categories include solar flood lights, solar spot lights, solar flag lights, solar coach lamp lights, along with all the accessories needed to create your own outdoor solar light setup. We've selected to partner with them because of their high quality products and their innovative ideas they bring to this industry. Check out one of our best sellers here:
SGG-F156-2R - LED Solar Flood Light With Remote
Control and Lithium Ion Battery
LuminAID
LuminAID bust onto the scene back in 2015 after appearing on ABC's hit TV show 'Shark Tank.' After receiving investment offers from every available "shark," they ultimately came to a deal with billionaire Mark Cuban. Their product innovation was certainly intriguing to us, but we ultimately decided to partner with them because of their mission statement of helping others in need. Check out how each purchase of a LuminAID product benefits humanitarian efforts throughout the globe with their 'Give Light, Get Light' program. We love this solar lantern and phone charger that is a must for everyone's emergency preparedness plan!
LuminAID PackLite Max 2-in-1 Inflatable
Solar Phone Charger and Lantern
Primus Wind Power
If you are looking for the best home wind turbine generator kit then look no further than any product made by Primus Wind Power. Headquartered in Lakewood, Colorado, Primus has been manufacturing high quality personal wind generators for decades. We chose to partner with Primus Wind Power based on their wind generation expertise, as well as their attention to detail throughout the manufacturing process. All Primus wind turbines are carefully assembled prior to shipment. Check out one of our best sellers here:
Primus Wind Power Air 40 KWh
Wind Turbine Generator 160W / 12 V 24V 48V W/ Control Panel
Again, thank you so much for your support of our small business, and we wish you great health and spirits through these trying times. Solar Me. Solar You. Solar Us.