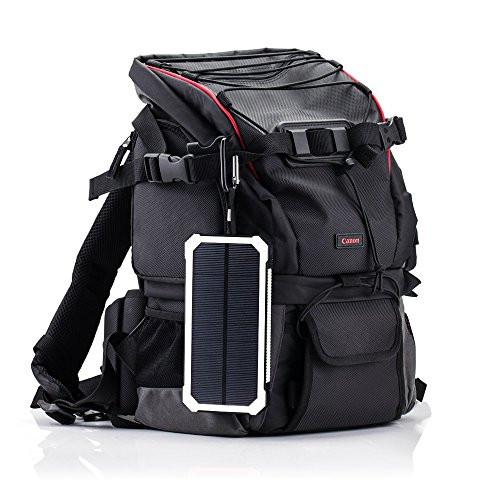 The Best Solar Gadgets for Emergency Preparedness
With spring storms in the air and wildfire season approaching, people across the country may be expecting power outages in the near future. But as the old saying goes, "every person who prepares is one less person who panics in a crisis." 
In 2021, the blackouts in Texas this past February have made emergency preparedness even more prevalent in the public's eye, as both citizens and politicians are devising ways to access reliable power during temporary and prolonged grid outages. 
Solar Us Shop is a sustainable online retailer dedicated to providing our customers with the best products and information to easily adopt renewable energy. Below, we will explore why and how you should prepare for an emergency power outage with solar-powered products.  
Are you prepared for an emergency?
According to the National Safety Council, 67,504 weather-related events caused 570 deaths and 1,746 injuries in 2019 alone. This includes earthquakes, floods, hurricanes, and tornadoes. Beyond whether, access to reliable power is also threatened by wildfires, EMP attacks, and other events that would temporarily limit local access to utility energy. 
In case of an emergency, almost all-natural disasters can be survived with secure shelter and ample resources. Depending on the type of emergency, Ready.gov almost always suggests a special "emergency kit" for you and your family's safety and comfort.
Although every situation will be slightly different, most emergency kits include:
Clean drinking water and purification system

First aid kit and medicine

Non-perishable food items

Lights, headlamps, and flashlights

Manual appliances (such as can opener)

Matches/fire starters

Communication devices (and chargers)

Toiletries including moist towelettes

Hand-written phone numbers and physical copies of important documents 
No matter where you live, it is always a good idea to have all of these items on hand in case you need to evacuate or shelter in place. For versatility and ease of use, most people like to store all of their emergency supplies in one "go-bag" placed in safe, secure place.  
The Perks of Solar Powered Products
In most emergency situations, panic and reality are brought on when the power goes out. Although it might be easy to just light a few candles and wait out the storm, high-risk emergencies call for an alternative way to access electricity when utility power is unavailable.
Solar-powered products are great during outages because they can generate electricity completely independent of the utility grid. Plus, with free access to sunlight anywhere in the world, solar energy devices can be charged wherever the sun shines at no extra fuel cost. 
While most homes use a backup gas-powered generator to keep the lights and appliances on, solar-powered products do not require trips to the fuel station, as a totally independent power station. Solar devices can also be safely used indoors, with near-silent operation.
The Best Solar Products for Emergency Preparedness
Depending on your preparation level, it is easy to invest in handheld solar devices or transform your property into an off-grid power station. With the small and large products of today, it has never been easier to harness the power of the sun for lights, cell phones, and appliances. 

Solar Flashlights
The easiest way to get started with a renewable energy emergency preparation product is with a solar-powered light source. Lights are critical for illuminating your living space's interior and enabling you to stay active throughout the evening.  
To start, we recommend our LED Solar Collapsible Camping Lantern. With this device, you can easily transport and access 12 hours of bright, energy-saving LED lights in all directions. Not only is this affordable battery-backed lantern solar powered, but it is also collapsible and saves space while storing away for emergency use. 
Second, our 3 in 1 Solar Emergency Flashlight Charger Hand Crank Generator is one of our best-selling products for emergency preparedness. This solar-powered light features a hand crank generator to charge the device while the sun is unavailable. Plus, it has a radio, which will come in handy while waiting for the storm to pass. 
Last but not least, our 20000 mAh Portable Solar Charger Power Bank & Flashlight is always a crowd favorite. For more information, feel free to read our solar lights FAQ.
Solar Panels & Solar Panel Kits
Although small solar-powered batteries are great for flashlights and cell phone charging, they are still limited by only permitting small amounts of energy. If you want to store and continuously use electricity throughout a prolonged power outage, then we recommend investing in a high-quality photovoltaic solar panel. 
For instance, check out the Nature Power 120 Watt Monocrystalline Suitcase Solar Panel. With 120W of solar input generated anywhere you can carry it, this "suitcase" solar panel is perfect for storing and transporting emergency power. Specifically, Nature Power's solar panels are great for maintaining battery life in 12V Recreational Vehicles.  
If you need a way to store and deploy your solar power, then the Nature Power Solar Power Kit is great for DIY emergency preparedness. Aside from a 12V battery or two, this kit comes with everything you need to produce and use your energy including 330W of Solar, a 750W Power Inverter, and a 30Amp Charge Controller.
For more solar panel information, please see our solar panel FAQ.
Solar Powered Generators (also known as Portable Power Stations)
If the idea of setting up an entire solar kit is daunting to you, there is no shame in being a bit afraid to test the waters with a DIY electrical installation. Thankfully, solar generators (also known as portable power stations), make it extremely easy.
Solar-powered generators are typically portable devices that contain a charge controller, solar battery, and inverter to generate, store, and distribute electricity. Solar generators, such as the Kisae 800 Watt Portable Backup Power Supply can be charged and used anywhere, indoors and out.
Obviously, the battery in most solar generators is charged by solar panels. However, many solar generators come equipped with charging capabilities from other power sources such as AC (home) and DC (car outlet) electricity. Knowing this, a solar generator is a very easy way to charge and store power in case of an emergency with unlocked access to continuous electricity for all of your devices. 
Final Thoughts 
The first step to preparing for an emergency is doing proper research, so congratulations on navigating the most important milestone: beginning to become prepared. We hope that this resource has helped you understand the importance of being prepared for power outages and the value of solar energy in times of crisis.    
For more information on solar and wind power, explore more articles in
our renewable energy blog.